Farm Shop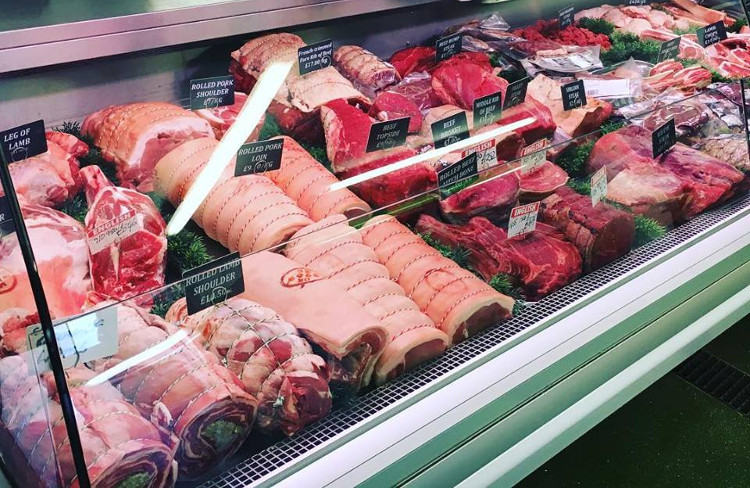 Shop Opening Times
Monday
Tuesday
Wednesday
Thursday
Friday
Saturday
Sunday
7am - 4pm
7am - 4pm
7am - 4pm
7am - 4pm
7am - 4pm
7am - 4pm
8am - 3pm
Our newly refurbished farm shop has been extended to allow us to offer you many more products than before. In the shop, you will find fridges packed full of all sorts of raw and cooked meat products. There are old fashioned cuts of meats, like pig cheeks and neck of lamb, right through to our more modern products, such as stuffed chicken leg parcels or BBQ Brisket.
Whatever you are looking for, whether its pork, lamb, beef, chicken or turkey, our professional staff can help you out.
We also have plenty of seasonal products, like venison or pheasants.
You will find plenty to go with your meats, we have fresh fruit and veg, Ice cream, crisps, condiments, pasta, rice and sauces. We are now fully liscensed to sell beers,wines and spirits. We have a great selection available in the farm shop.
Come visit us and find out why everyone is coming here!