Wholesale meat customers
Wholesale customers have the opportunity to order various products from Priors Hall Farm. While we specialise in pork, we have a vast range of all other tasty meats, which include beef, lamb, chickens and turkeys. You will find our prices are very competative and the produce will be of top quality.
Our knowledgable staff are always on hand to discuss your requirements, so don't hesitate to give the office a call on 01371 870 256 or email us at info@priorshallfarm.co.uk
Priors Hall Farm are highly experienced in dealling with wholesale customers, your order would be dealt with individually so your business can be sure to receive a perfect service from start to finish.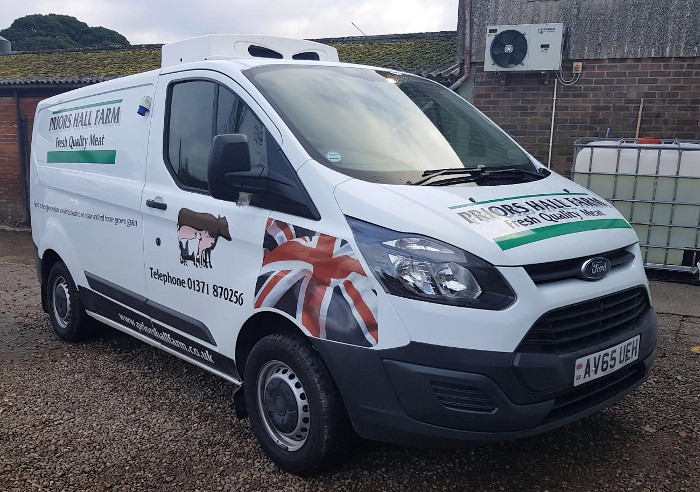 We have a large portfolio of happy customers that have deliveries from us, these include:
We also do an airfrieght delivery to Grand Cayman Islands, so no delivery is too big or small.
Your produce will be delivered by our fully trained and responsible drivers in chilled insulated vans, so it arrives in perfect condition and is ready to start using.